Information for Jira Administrators
Disable issue view user availability indication
The indication of user availability on issue view can be disabled if you don't want them to show up on every user field. To disable it,
Go to Jira system administration → Manage Apps

Look for the User Absence Planner app and expand the available modules

Disable module UserAbsencePlanner IssueView Web Resources module.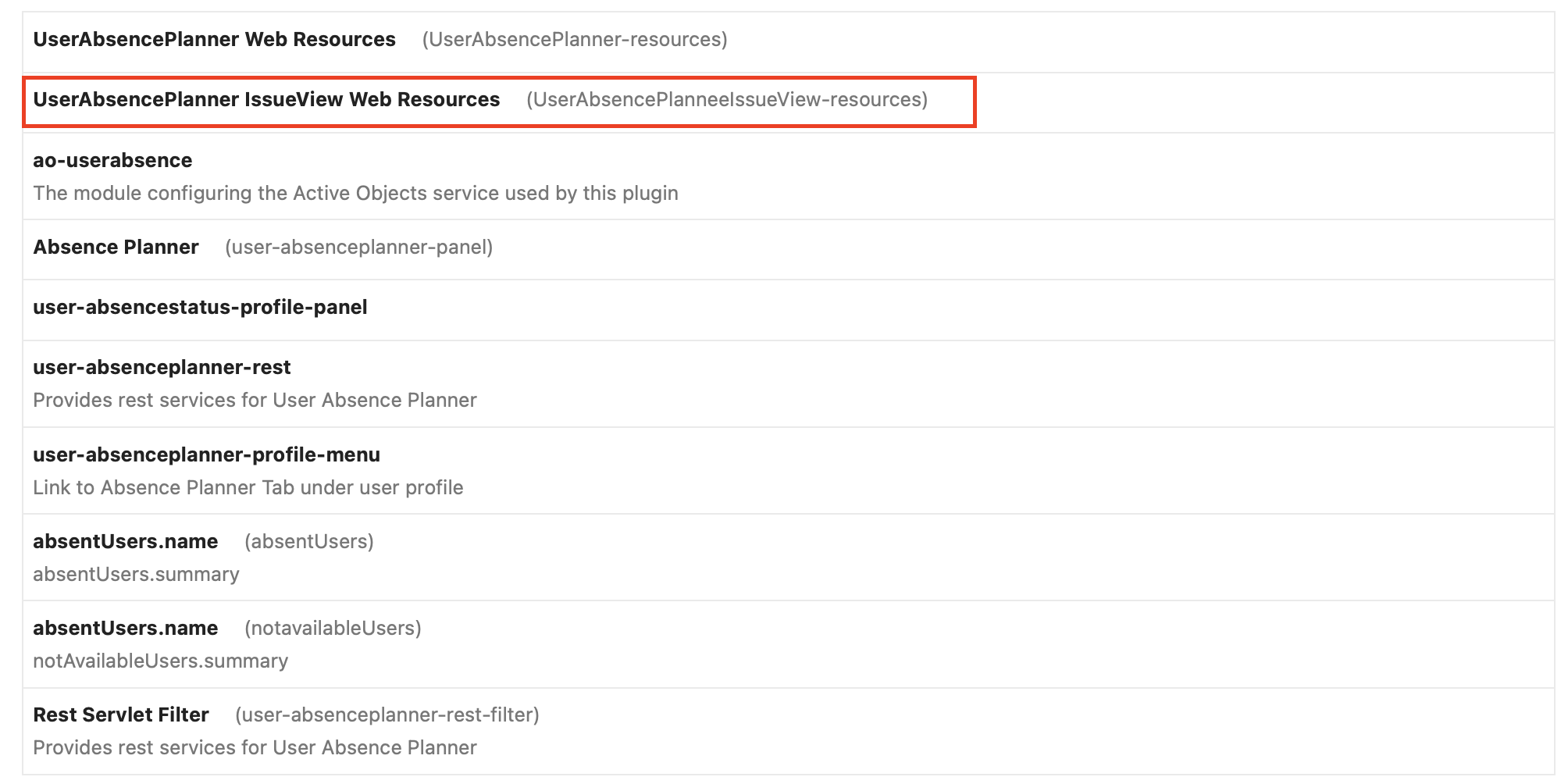 Disable module to remove user availability indication on issue view
User absence database table
The User Absence Planner app is creating an app specific database table in the active objects section of your Jira database. The table is called ABSENCE_PLAN.
You shouldn't get in touch with that table normally. Just in case you need to check the respective database table for user absences, you can have a look at this table.
Settings
You can find the settings page in the manage apps section on the left sidebar.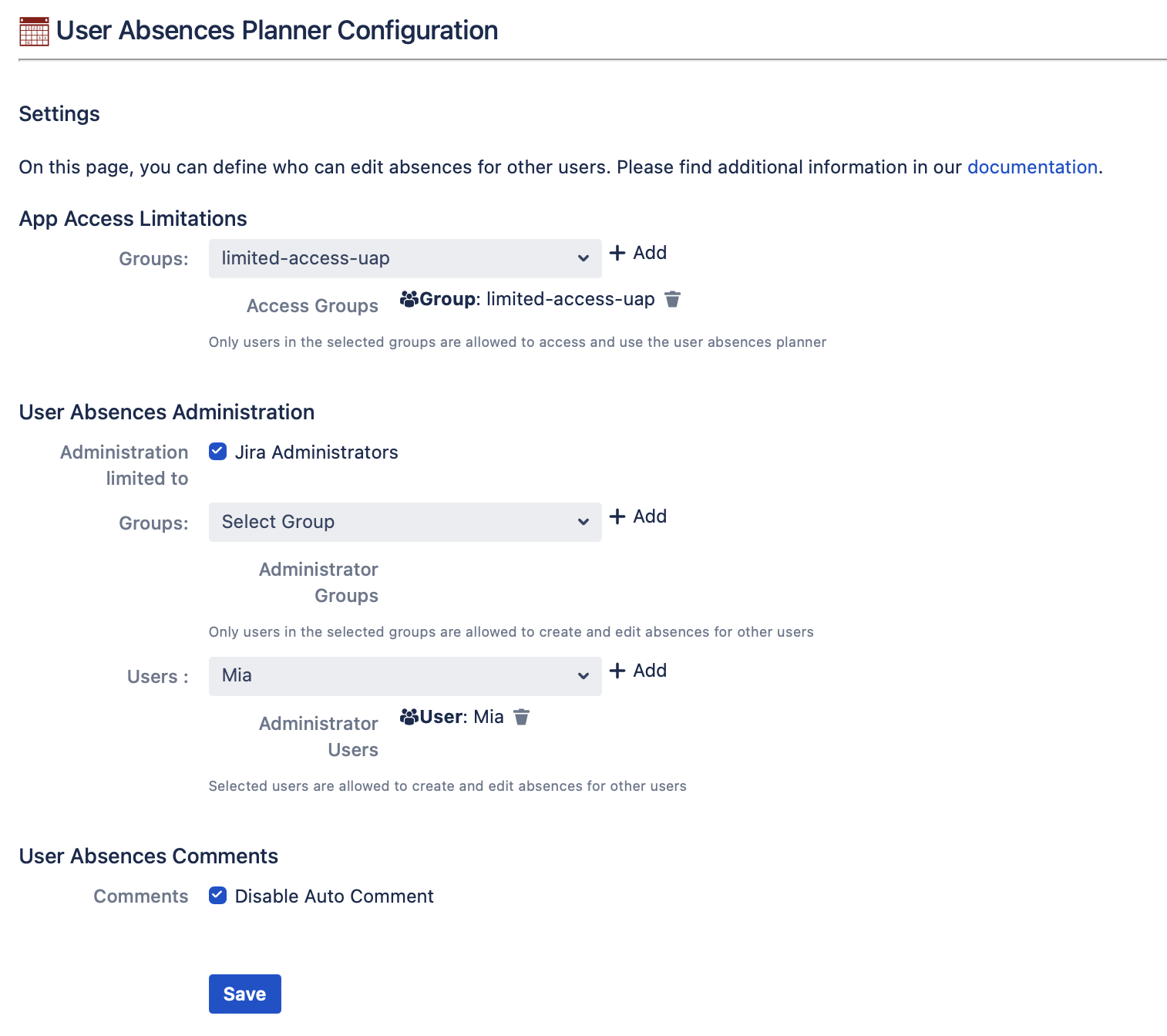 You can set groups who have access to the app in general. If access groups are set, only members of those groups will see the user absence planner in their user profile and only for those users, an availability indication is displayed in Jira issues. With this setting, you can restrict access to the app features to certain departments or sections within your organisation.
Furthermore, you can define groups or individual users who are permitted to add and edit absences for other users. This might be useful if someone from your team is responsible for maintaining absences for the entire team and not every users should do that individually.
Furthermore, the auto comment feature, which is adding a comment if an assigned user is not in, can be switched off completely. If auto comment is disabled, users can't set the auto comment in the settings in the user absence planner. The respective checkbox is disabled in that case.