Thanks for your interest in epic Clone for Jira Cloud. The app can be installed by running through the following steps as Jira administrator.
Installation
Click on Apps on top and then on find new apps.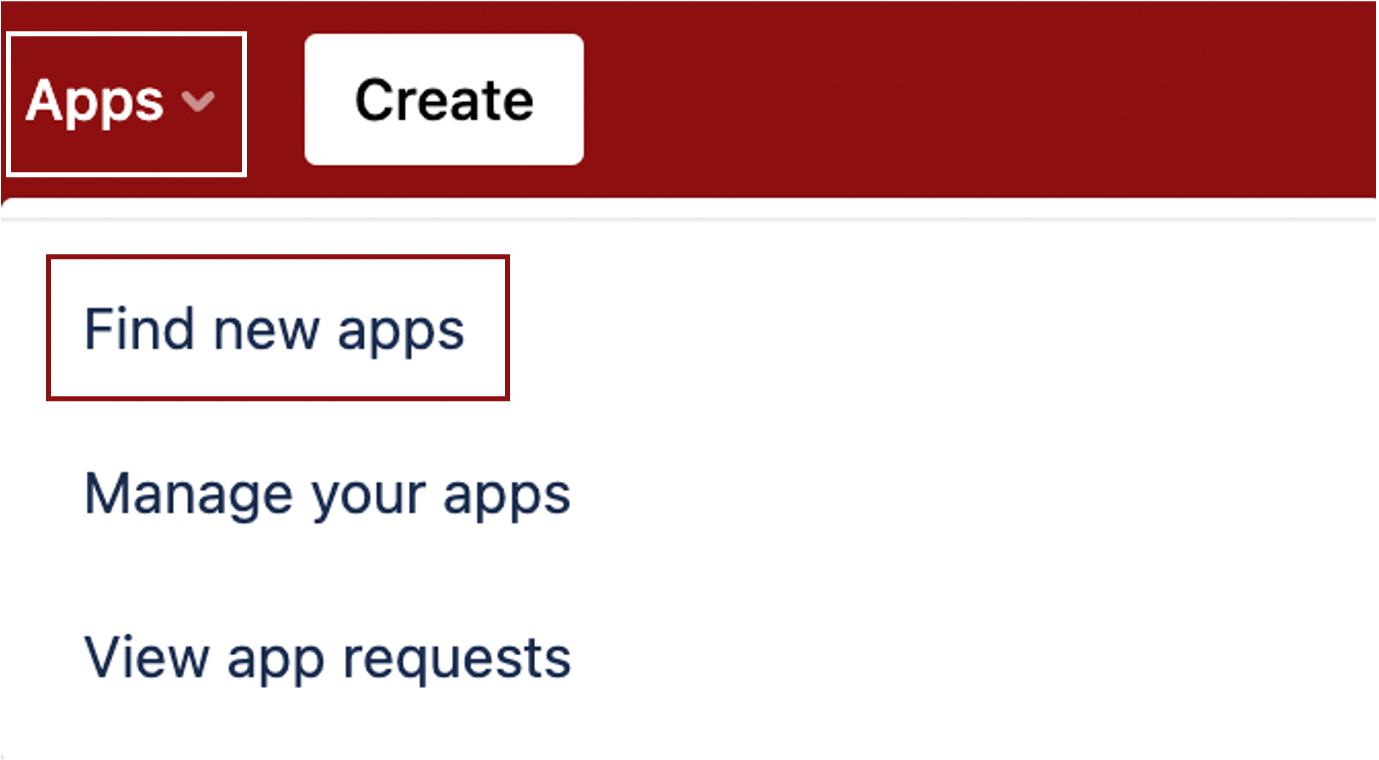 Search for "epic clone" and click on the epic clone entry in the search results.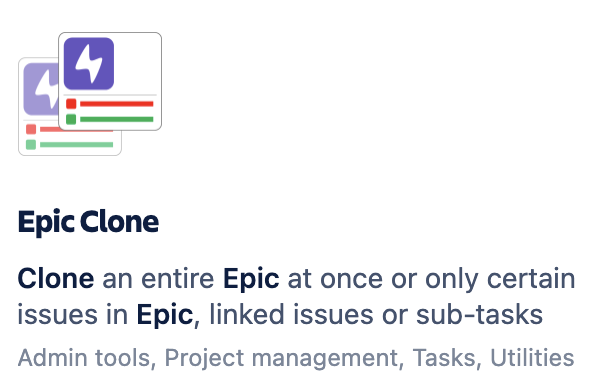 Click on try it free to start the evaluation. For up to 10 users in your instance, the app remains free. Install the app on the appearing screen.

After successful installation, a flag is displayed that the app has been added.

App usage
After installing the app, you will see the new "Clone template" entry in every issue under issue actions.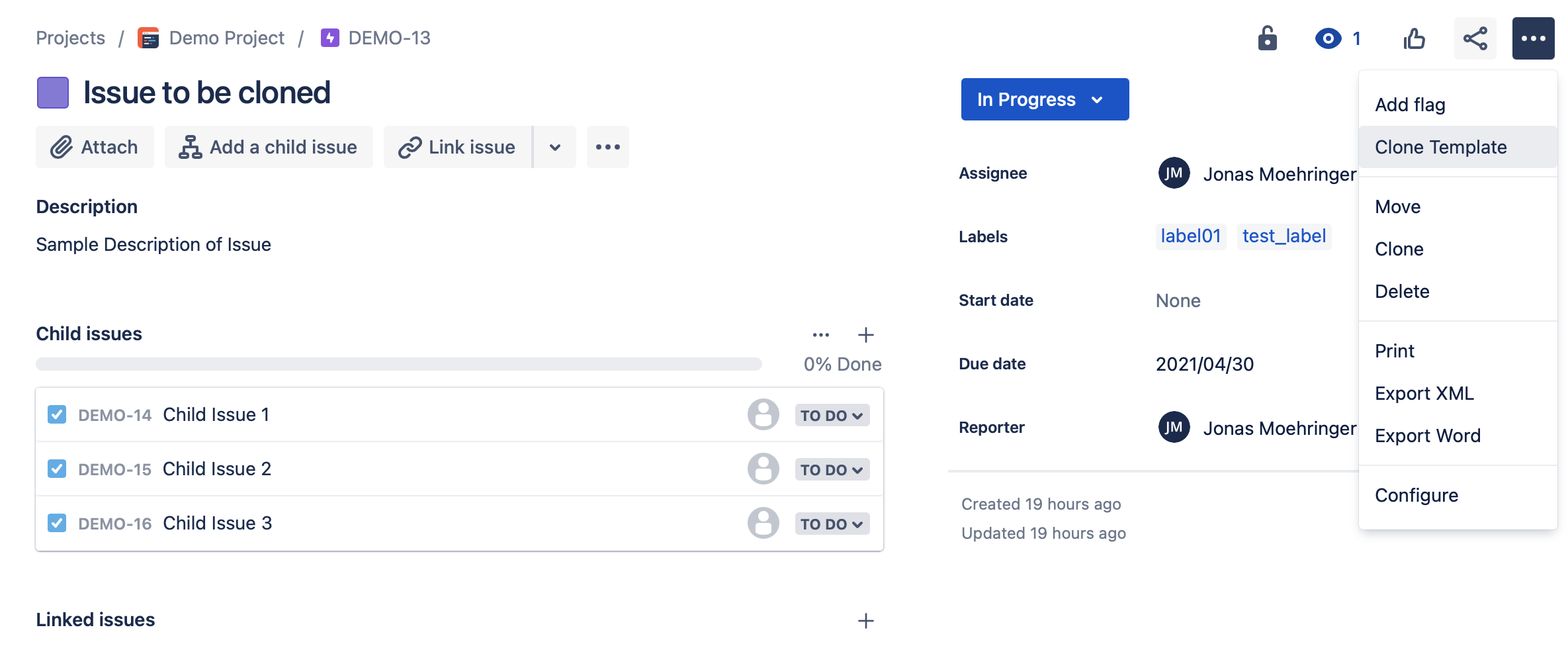 If users click on it for the first time, the app access needs to be allowed by clicking on the respective link on the appearing dialog. This only needs to be done once when using the app for the first time.
We know this might lead to confusion for users. However, it has been communicated by Atlassian that this allow access procedure will be removed in the future and doesn't have to be done by every user anymore. We hope this change will be implemented soon.
After access has been granted, the epic clone dialog opens.
Please see Epic Clone and Where to find Epic Clone? for details about what you can do with the app and how it can be used.